DFM A/S
Kogle Allé 5
DK-2970 Hørsholm
Denmark
Tlf: +45 7730 5800
E-mail: administration@dfm.dk
CVR/VAT#: DK29217939
Not everything DFM offers and does is covered by these pages. DFM constantly develops new methods and services, so just ask us if you are looking for something else by contacting
administration@dfm.dk
What can DFM do for you?
As a national measurement metrology institute, DFM offers a range of services within calibration, production of reference materials and consultancy at an internationally competitive level.
The total portfolio of services is described below.
In addition to our standard services we solve customer-defined tasks, and we are constantly involved in protects, both in Denmark and internationally. Do not hesitate to contact us to find out how we may help you.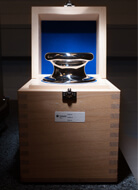 In a calibration of a measurement standard, such as a weight or a gauge block, the quantity value represented by the standard is determined with a specified measurement uncertainty.
In a calibration of a measuring instrument, such as a weighing instrument or a caliper, the relationship between the indication value and the value of a measurement standard is determined with a specified uncertainty by measuring the quantity value represented by the measurement standard. The calibration results allows the user of the measuring instrument to judge if the errors of indication are within specified tolerances or to correct measurement results for these errors.
We calibrate your instruments against the measurement standards maintained at DFM. The equivalence between the calibrations performed by DFM and by other national metrology institutes is regularly tested by measurement comparisons organized within the EURAMET cooperation..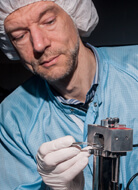 A consultant from DFM might boost your project, your organization or your product. Armed with elbow grease and a backpack filled with knowledge, we will go into any business in need of a helping hand with measurements, quality assurance, calibration, accreditation, product certification or practical assigments such as setting up your laboratory.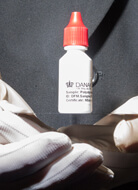 Do you need to measure electrolytic conductivity or pH accurately, or does your end user require traceability to a trusted source of certified reference materials certified under DANAK accreditation??
DFM is accredited by DANAK (accreditation no. 511) and can provide you with certified reference materials for electrolytic conductivity and certified pH buffers.
On request, DFM might provide special solutions to meet your needs. Custom solutions can be provided on request in order to meet your needs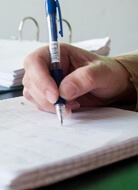 Especially start-ups are challenged by the requirements to the documentation of products or procedures. However, by taking a proactive approach to documentation you can turn your documentation into a strategic asset that will help you to launch a new product or to deal with changing legislation.
Often, your customers will require an ISO certification or an accreditation. DFM can help you create the structure and overview that prepares you for certification or an accreditation: Which standards do you need to adhere to? What kind of information do you need to store?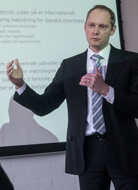 To be the leader in metrological measurement techniques also means that we are able to share our knowledge, and this knowledge can be yours, too. DFM offers a range of courses in different shapes and at various levels:
Hands-on courses
Custom-tailored sessions
Courses at DFM in Hørsholm, or at your company
Elaboration of educational material
Courses in connection with other services
Our courses are provided at competitive prices, and are scheduled regularly. Do not hesitate to contact us if you want to learn more about our courses. Also, check out the list of events and courses already scheduled.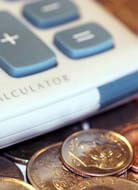 DFM's standard services are listed with a price in our price list.
DFM's customized services are priced based on the the actual tasks, the requirements, and the technologies applied. For more information on a customized services, do not hesitate to contact us. We will be delighted to have a dialogue with you on your needs and challenges.