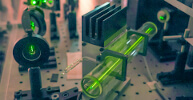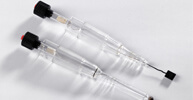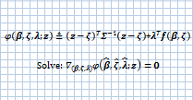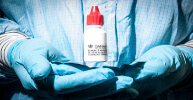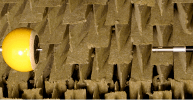 Non-contact thermometry
DFM offers calibrations within non-contact (IR) thermometry, in addition to our contact thermometry calibrations. Read more about thermometry here.
Effective fault-location on fibre networks
Our accredited calibration of OTDR-meters allows you to locate cable errors precisely. Read more here.
How about laser safety?!
DFM experiences a growing interest in our customerized courses in laser safety. Read more about the courses  here.
Success at Photonics West!
At Photonics West 2019  DFM highlighted our Stabiλaser 1542, a laser source with exceptional stability and accuracy to support the latest research. We also introduced the Stabiλaser 771, a frequency-doubled variant of the Stabiλaser 1542.
Read more about PW2020 here and take a look at our Stabiλaser web pages here